Awards
Rewards
We have in place a Rewards and Sanctions system (these are displayed in each classroom and around the school) that aims to encourage children to be good citizens around our school, both socially and academically. We reward their endeavour in a variety of ways which include stickers, diddy-dots and headteachers' award.
It's Good to be Green
This is our system to award and promote good behaviour.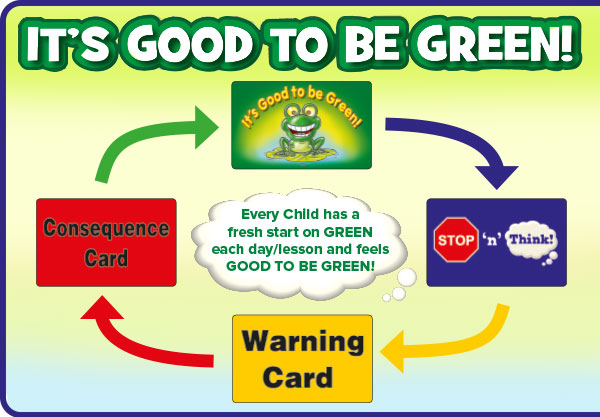 "It's Good to be Green!" helps children amongst other things to:
promote positive behaviour
encourage self discipline
encourage self reflection
It encourages the children to:
be kind, polite, helpful and aware of others' feelings
listen carefully to others without interrupting them
look after our own and other people's belongings
try our best, work hard, and learn from our mistakes
treat other people the way we would like to be treated
always tell the truth
House Groups
Every child in KS1 and KS2 are a member of a House Group, they are: ASHMOLE (Red), DARWIN (Yellow), GARRICK (Green) and JOHNSON (Blue).
Each child drew a coloured counter representing a House Group from out of a hat – the colour represented the House they would be part of.